Celebrate a New Job with Food, Naturally!
By : Barbara Stafford | 0 Comments | On : August 14, 2017 | Category : Blog
What better way is there to bring people together to celebrate a happy event than with food? Right! Here's our menu from this past Friday's dinner party:
Share This Post!
Subscribe to Recipes Blog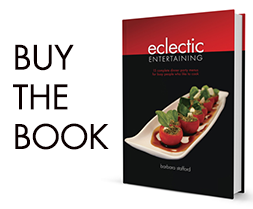 News and Events
Join me with fellow CAL (Colorado Authors League) authors tomorrow from 10-4:00...more

After a six month hail and rain-damage sabbatical from retail business, the...more