Make a Cookie Wreath and Enjoy!
By : Barbara Stafford | 0 Comments | On : December 21, 2017 | Category : Blog
Monster Cookies are fantastic year-round and always in season. I love to change up the m&m's to suit the occasion. This week it is red and green. And no, I do not buy them already separated. Just purchase the largest bag you can find and start sorting! And…Happy First Day of Winter! We'll be taking these on the slopes for a mid-day ski snack.
Share This Post!
Subscribe to Recipes Blog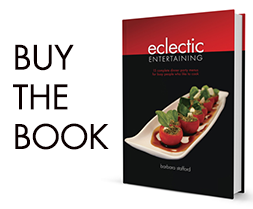 News and Events
Q – What is the difference between Parmesan Cheese and Pecorino Cheese?...more

Monster Cookies are fantastic year-round and always in season. I love to...more

Join me with fellow CAL (Colorado Authors League) authors tomorrow from 10-4:00...more