Peanut Butter – Not Just for Humans Anymore!
By : Barbara Stafford | 0 Comments | On : June 11, 2015 | Category : Blog
SOMEBODY was really happy when I polished off a jar of peanut butter making Monster Cookies today! I have one happy Sammy right now!
Share This Post!
Subscribe to Recipes Blog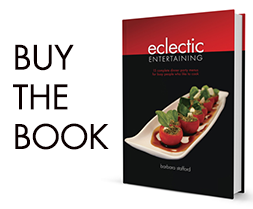 News and Events
What is the difference between "Stuffing" and "Dressing?" Answer: Stuffing is...more

Join me Saturday November 18 at Littleton's open-air mall, Aspen Grove, at...more

Just in time for Thanksgiving, here is an awesome baked brie from...more