Seasonal Happy Hour is Oh So Happy!
By : Barbara Stafford | 0 Comments | On : July 29, 2015 | Category : Blog
Seasons 52 at Parkmeadows has the best customer service AND light dishes I've come across! I love this restaurant and enjoyed another small plate happy hour there last night. If you haven't experienced this healthy, eclectic menu, you are missing out!
Share This Post!
Subscribe to Recipes Blog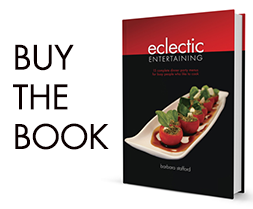 News and Events
What is the difference between "Stuffing" and "Dressing?" Answer: Stuffing is...more

Join me Saturday November 18 at Littleton's open-air mall, Aspen Grove, at...more

Just in time for Thanksgiving, here is an awesome baked brie from...more